Lyndhurst New Jersey

Sites of interest - Business Directory

Northern NJ or Bergen County Businesses

  Lyndhurst New Jersey

Lyndhurst.Homestead.com

Write in the guest book to list your business here.

Include the name of your business, information about your business, include your main products or services, business address and business phone number.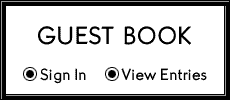 New Jersey, Bergen County Businesses:

New Jersey Directory
provides related links information, services in NJ and surrounding areas such as business, shopping, art, society, guide, culture, transportation, sports, real estate, education, health and more.
Report errors in the guest book.

Complete Florist and Gift Shop. Gourmet & Fruit Baskets, Homemade Chocolates, Ribbon Printing and Wedding - Party Favors.

343 Franklin Avenue




Nutley, New Jersey 07110




(973) 661-4414
Holy Cross Cemetery

North Arlington