Shopping Lyndhurst.Homestead.com

Lyndhurst Businesses

Special offers

    Lyndhurst Shopping

Lyndhurst.Homestead.com

Write in the guest book.

Include the name of your business, information about your business, include your main products or services, business address and business phone number.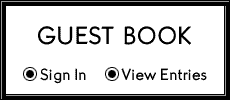 Pharmacies:

Levy's Pharmacy

(201) 438-1026  

299 Stuyvesant Ave

Rite Aid Pharmacy

(201) 935-1338   

425 Valley Brook Ave

Shop Rite Pharmacy Dept

(201) 861-4089   

540 New York Ave

Salons and Hair Stylists:

Adam & Eve      438-0757

Angelas's Hair Design   438-6010

Anthony' Barber Shop   939-9339

Capricorn Hair Stylists   939-9681

Caryn&Co.

Unisex Hairsalon

615 Ridge Road

Lyndhurst, NJ

201-939-1001

Curly Locks Hair Studio    935-2275

Cutting Edge Salon     438-6010

Essential Aesthetics     507-8834

Hairsations   933-1020

Joe Torre Hair Designs      939-9032

Kim's Nails      933-4141

Lyndhurst Hair Cutters     896-1363

Lyndhurst Nails        460-1737

Michael's Hairstylist for Men   939-9728

Moda Capelli       935-4299

Modern Man & Todays Woman 939-1001

N'Style

Hair Salon for Women, Men & Children

435 Ridge Road

Lyndhurst NJ 07071

(201) 933-1020

phanley@usa.net

Nail's Salon

Manicure & Pedicure(spa)

Body massage, Waxing

open hours : 9am - 8pm

541 Vally Brook Ave

Lyndhurst, NJ 07071

201-438-4450

New Images Hair Salon    935-7978

Paladium UnisexSalon  935-9018

Regina Beauty Salon   939-6655

Full Service Salon for Men, Women and Children.

Visit our website for Coupons!

480 Stuyvesant Ave   Lyndhurst, NJ

(201) 939-7799

Salon 81         438-9864

Shear Creations    933-3285

Sorrento Hair Fashions    438-9547

Stuyvesant Nail       507-8099

Style-Rama     939-9268

Suns Nail Salon   804-9682

Vivian's Nails    804-9682

White Eagle Barber Shop  438-5884

Report errors or changes in the guest book.

Independent insurance agent providing commercial and personal insurance since 1919.

Commercial printing, prepress, press, binding and finishing, mailing and fulfillment.

(201) 933-0100
149 Park Avenue
Lyndhurst, NJ 07071-018

Wine, Beer, Liquor

201-933-8338

Fax: 914-931-1688

11 Ridge Rd.

Lyndhurst NJ

lthaydon@gmail.com

Michael's Movers

A family moving company dedicated to giving the customer a safe and stress-free move at a reasonable price.

547 Lake Avenue

Lyndhurst NJ

meglond@hotmail.com

K & K Trophy Mart

288 Stuyvesant Ave

Lyndhurst, NJ 07071

(201) 935-7020

Carbone Automotive Repair

All Types of Foreign and Domestic Auto Repair.

Oil changes, Tune-ups, A/C work, Computer Diagnostics, Brakes, Cooling Systems, NJ Licensed Motor Vehicle Facility, NJ Licensed Emission Repair Facility. Mention this ad and get a 10% discount on labor on your next repair. Call today for an appointment.

141 Stuyvesant Ave

Lyndhurst, NJ  07071

201-372-0111

carboneauto@comcast.net

BNC Consulting

Specializes in complete PC network infrastructure.  We provide LAN (local area, single site) and WAN (wide area, multi-site), installation and support. We are a SAGE Business Partner for SAGE Pro ERP product line. Imagine a full range of business management solutions for small businesses to enterprise wide solutions.

(201)460-9192

info@bncconsulting.com

Sedlock Securities

For all your locksmithing needs both residential and commerical.. Women owned and operated.

216 Ridge Rd

201-939-9143

Adventure Tours & Travel

Worldwide travel arrangements, specializing in honeymoons, destination weddings, family vacations, escorted tours and cruises for groups or individuals.  We have over 40 years experience in the travel business and offer personalized service.

200 Ridge Road

Lyndhurst, New Jersey 07071

laurenadventuretours@hotmail.com

739 3rd Street

Lyndhurst, NJ 07071

201-939-3769

Fax: 201-939-3770

lyndhurstmovers@gmail.com

Emerald Graphix Web Design

Web and Graphic Design for small to medium size businesses.  We also can design logos and business cards. Contact Jason (Chief Designer) at Jason.Bacalhau@EmeraldGraphix.com

(201) 889 5839